!!!!WARNING!!!!
BEFORE YOU PROCEED WITH THIS, YOU MUST READ MY DOCUMENT ON HOW TO EDIT BLUEPRINT STRUCTS & APPLY THE SAME METHOD BEFORE PROCEEDING WITH THIS! OTHERWISE YOUR PROJECT WILL MOST LIKELY BECOME A NIGHTMARE TO FIX!!!!!
You can find the document here:
Have you read the document? Good, then you can proceed!
Open the Str_SGT_InventoryItem Struct

Wait.. did you really read my document? Ok, just making sure!

Make the new variable a E_ResourceType Enum

It should look like this when done:

Save the struct & Restart the editor (DO NOT SAVE ANYTHING ELSE BESIDES THE STRUCT!!!!!!!!!!!!!!!!
After restarting, open the DT_SGT_Items Data Table

In this example, we're going to use the included Wood Plank item as our Wood resource item


Next, open the C-Building Component

Navigate to this event graph, modify the default graph to look like this:

This is an example of the GetPlayerResource function to find our Wood resource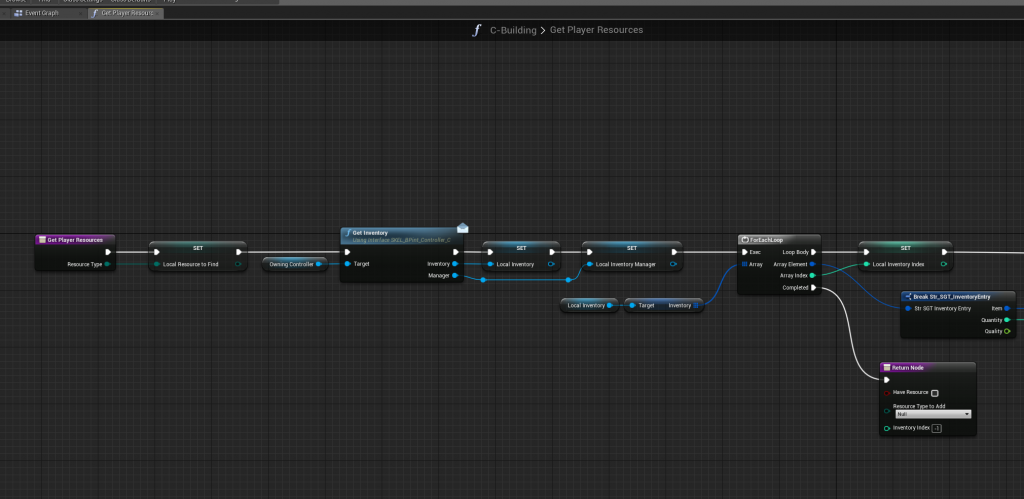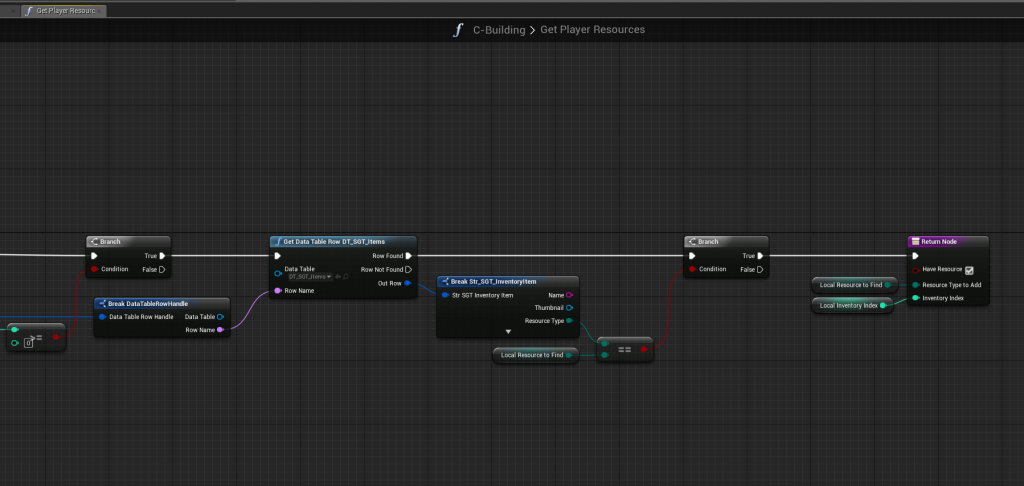 Finally, add this interface & function call to the RemoveResourceFromPlayer() function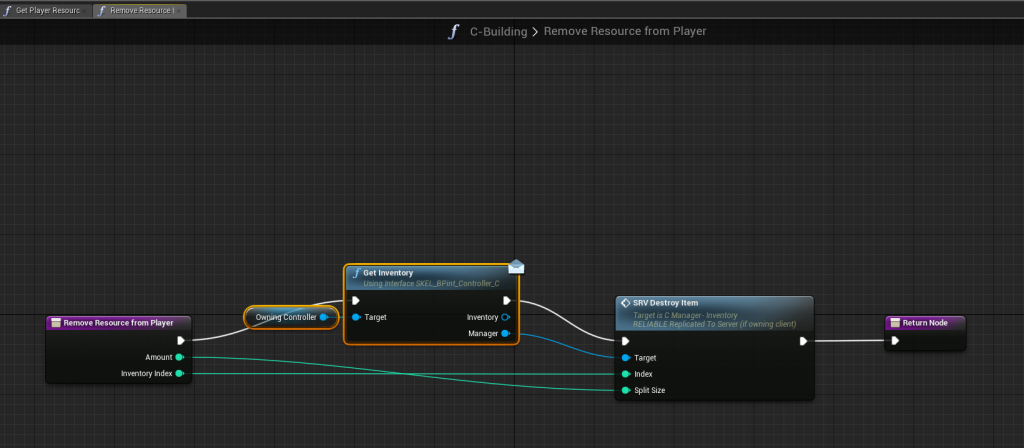 That's all you have to do, in order to use Stone, just do the same procedure with adding new items to the Data Table (DT_SGT_Items)