In the latest version of the Foliage System, I've made it super simple to add new Resources!
All you have to do now is open up DT_Resources data table and sets the mesh(es) for your resource, and you're done!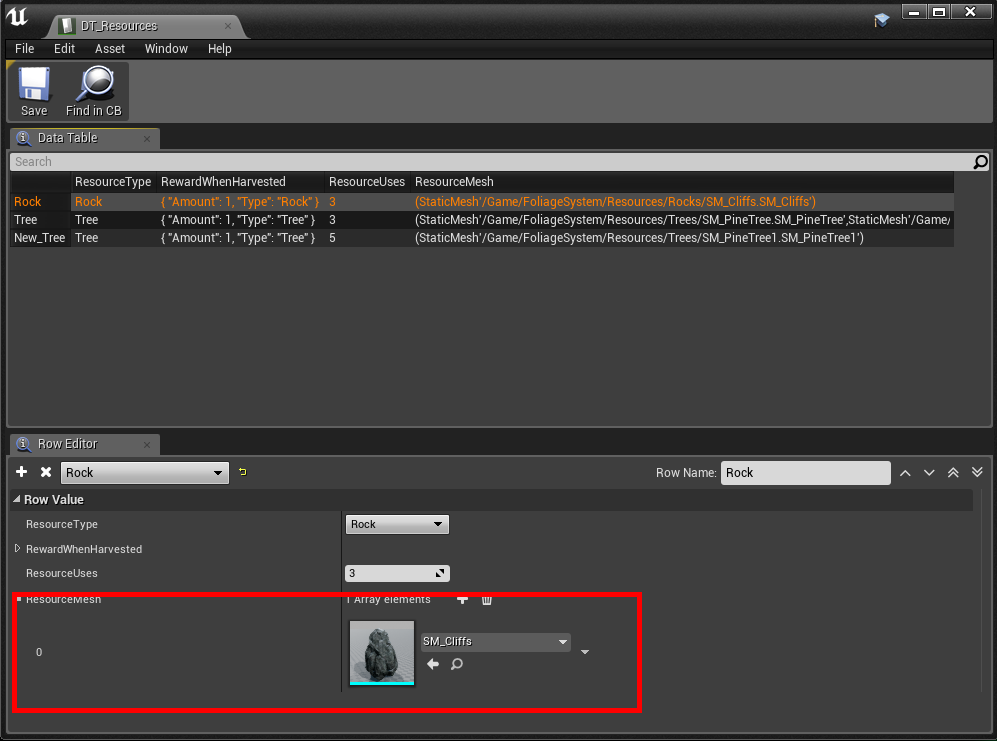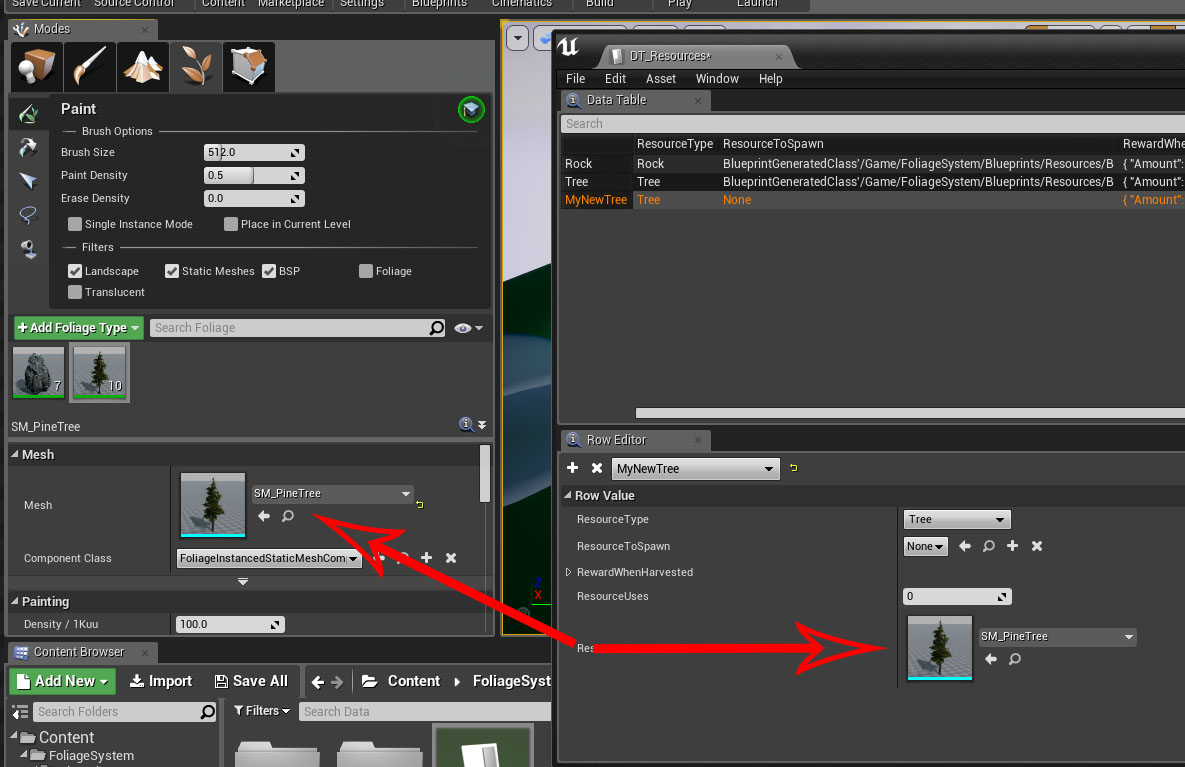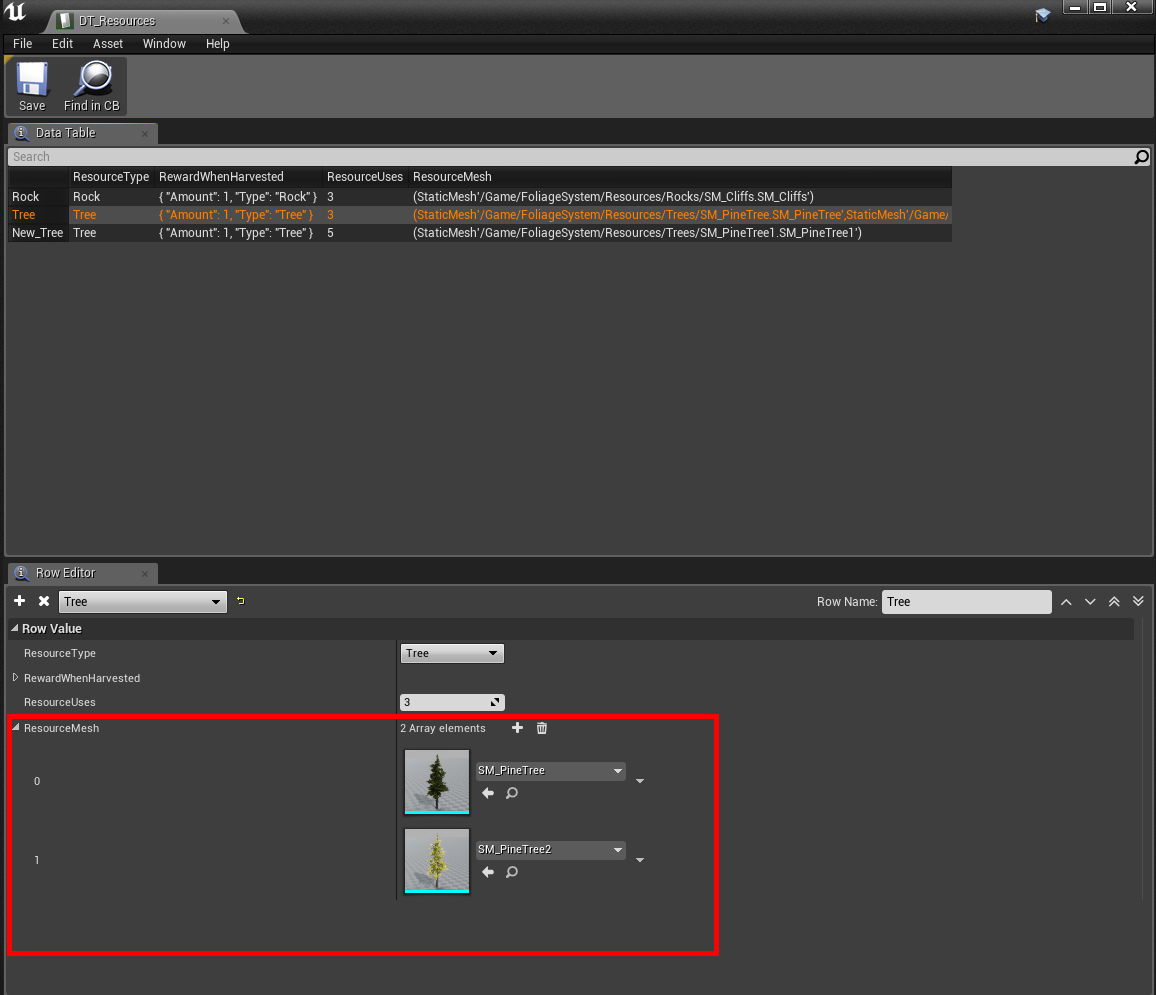 You can now have an array of meshes for the same resource, if they have the same rewards & uses, you no longer have to have multiple entries and blueprints for each actor/resource!