HOW TO INTEGRATE THE FARMING SYSTEM WITH THE MULTIPLAYER SURVIVAL GAME TEMPALTE (MSGT)
Begin by Migrating the Farming System to your MSGT installation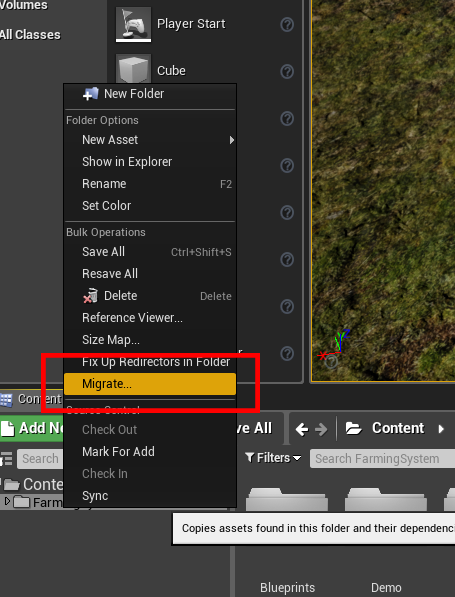 Add the FarmingSystem component to the MSGT's SurvivalController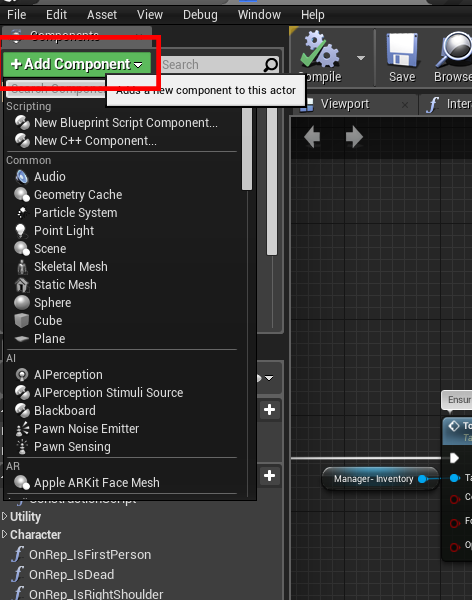 Copy the Events from the BP_PlayerController (inside the FarmingSystem folder) to your SurvivalController, EXCEPT the last event (Input: E), we'll add this to the MSGT's own interaction system.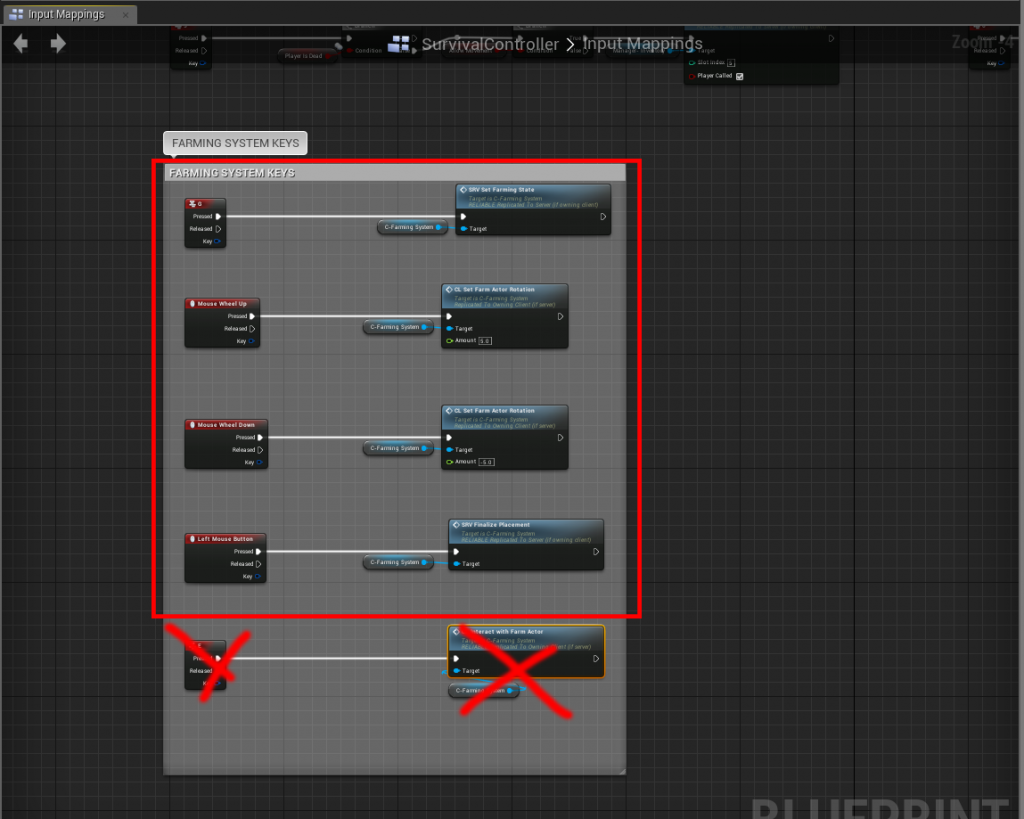 Inside the SurvivalController, open the "GetActionType" function, modify it as such: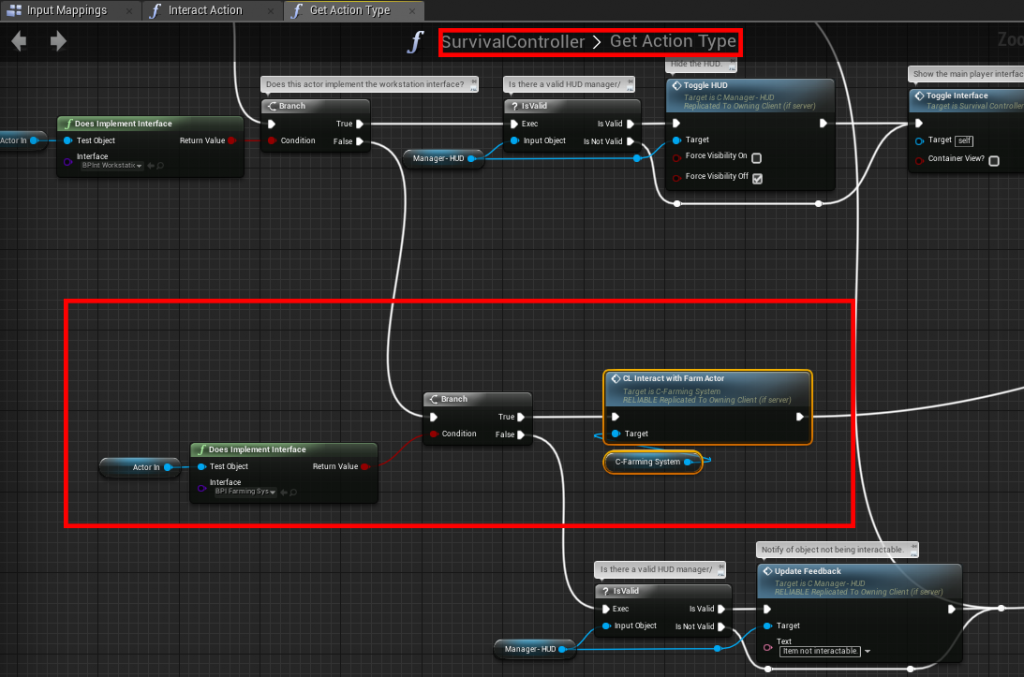 Open the C-FarmingSystem component (Inside /FarmingSystem), below is an example to get the reward when harvesting a plant

The reward when harvesting a plant is simply a "Row Name" that you define in your own DT_SGT_ITEMS DataTable, whatever you type into Rewards (on the right screen) is what you will get when harvesting a plant.
That's it!