Enabling the Social Overlay
The Social Overlay will be available in Packaged Builds & Running the Standalone Client in Editor ONLY! Running the game in PIE (Play in Editor) is DISABLED!
To use the Social Overlay you must AUTHENTICATE the player (using the regular Connect interface is not sufficient)
Links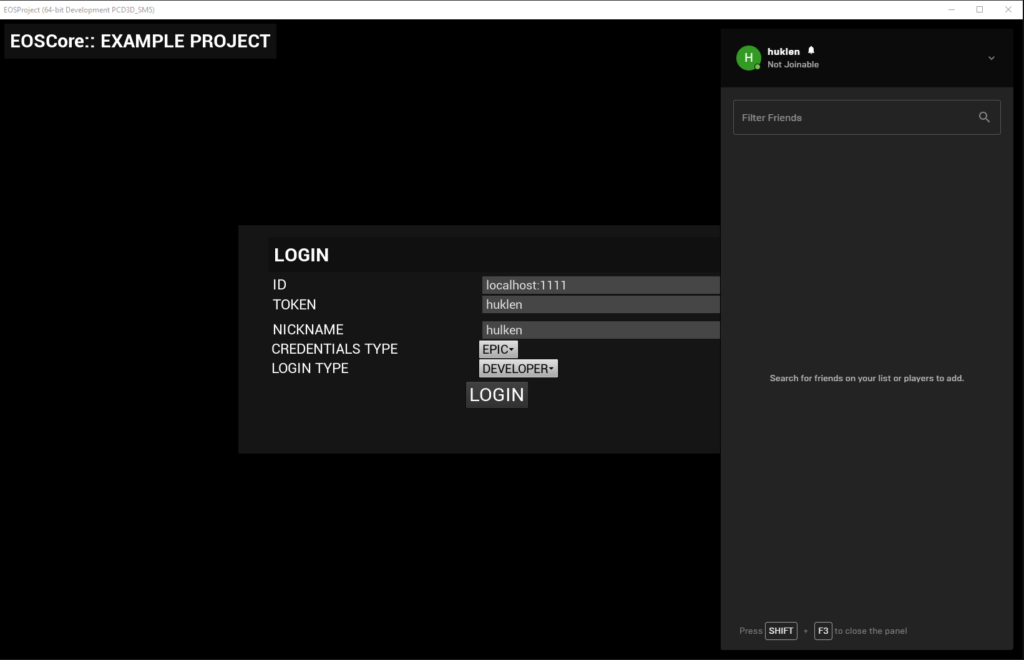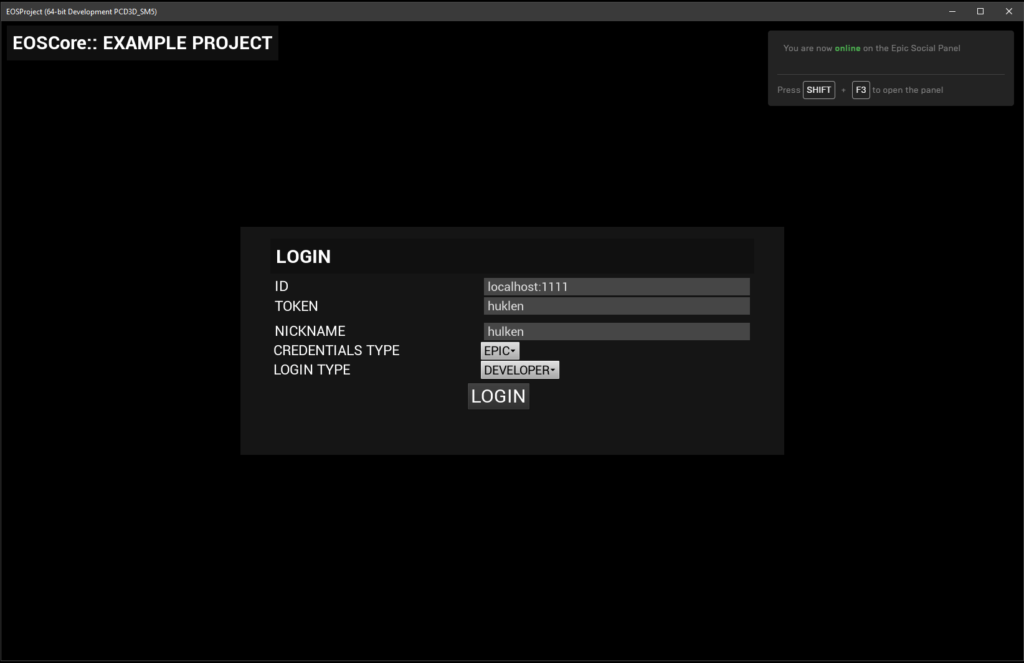 Because of how the Social Overlay works, we have to initialize the EOSCore:: plugin before Direct3D is initialized. This cannot be done in blueprints so we have to use the DefaultEngine.ini config file to initialize.
DefaultEngine.ini
[EOSCore]
bEnabled=true
bDebugging=true
ProductId=
SandboxId=
DeploymentId=
ClientId=
ClientSecret=
ProductName=EOSCore Product
ProductVersion=1.0
When adding these config values to the DefaultEngine.ini config file, the EOSCore:: plugin will initialize and enable the Social Overlay hooks.